Mergers & Acquisitions names 2021 Top 25 Most Influential Women in Mid-Market M&A, including Align Business Advisory Services' Dena Jalbert.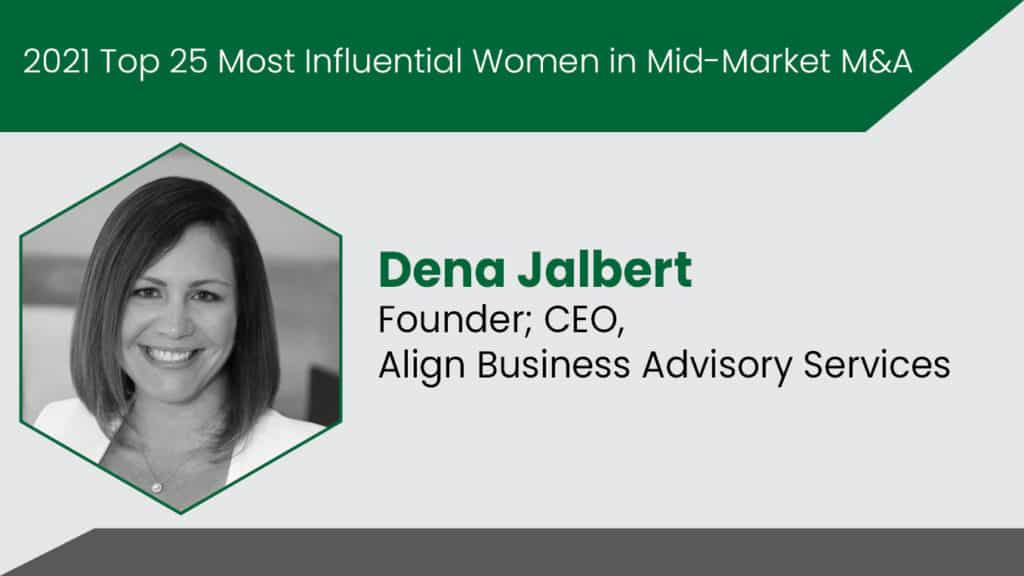 Describe a recent accomplishment.
Under my leadership, Align closed more than $100 million in deals and doubled its headcount in 2020. Align has focused its efforts this year in the industrial services, consumer products, healthcare services and business services sectors.
The company's success in 2020 is particularly notable, given the larger macroeconomic backdrop of the Covid-19 pandemic and recessionary conditions hurting many businesses. To support the growth generated by the deals closed this year, I expanded from overseeing 10 consultants to 20, with new hires in Texas, Colorado, Massachusetts and the Carolinas. In 2019 and 2020, my firm facilitated over $100 million of buyout transactions with private equity funds, such as Alpine Partners and Trivest Partners, who are and have built platforms in the heating and air conditioning (home services) sector.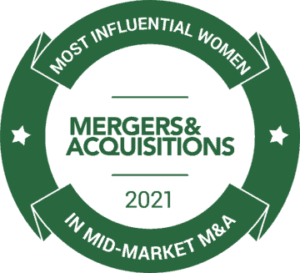 How are you advancing the state of women?
Many women who major in finance often leave their careers in finance because they do not feel there is ample opportunity for work/life balance (i.e. a family) and to also be able to grow in their careers.
Align is structured to prove that theory wrong and allow for women to have a place to be professionally successful but still also have a life. As an example, my firm provides 12 weeks of paid family leave for all employees and had a virtual workforce long before Covid. In serving its clients, Align also focuses on M&A transactions with women-owned and women-led businesses. By assisting them to grow their businesses, I'm championing diversity in finance by securing them the right investors. Without Align, they'd have to go it alone and would likely remain vastly under-funded.
Article originally published February 1st, 2021, in Mergers&Acquisions