#1 Lower-Middle-Market Mergers & Acquisitions Advisory Firm
Over $1.5 Billion in transactions across a wide range of industries.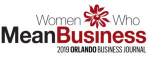 M&A is at the core of what we do, and we work to ensure our clients are prepared before, during, and after an M&A transaction. Most of our clients do not have a full C-Suite of executives, but they still need those types of resources to address the complex and ever-changing components of their business. We provide a suite of business advisory services to help our clients maximize the value of their enterprise. After all, M&A is not about what something costs, it is about what it is worth.
Consumer Goods & Services
" We just felt at home. They're like family. "
CEO, Environmental Services
" Just a fantastic team to work with. They truly go above and beyond, anticipating our needs at every turn. It made the process much less intimidating, because I knew I had a great team behind me. "
CEO, Industrial Services
" They taught us so much and opened doors we never could have imagined would be open to us. We never thought in a million years we would have opportunities like this in front of us. "
CEO, Business Services
" We want to be at the top of their call list when opportunities are ready for market. Their deals are very strategic, well-organized, and well run. Top notch. "
Private Equity Firm in Miami
" It's about time we had more women-run finance businesses! A breath of fresh air! "
Family Office Investor, Chicago