THE COMPETITIVE EDGE

News & Views on Selling Your Business or Practice
WELCOME!
Welcome to our monthly update for sellers, The Competitive Edge, created specifically with you in mind. Our aim is to share news, insights, and the occasional deal announcement to give business or medical practice sellers (or those looking to to grow with M&A) a strong position in any transaction.
ICYMI
Read ICYMI (In Case You Missed It) to stay up to date on the latest views from AlignBA's expert M&A staff. All the items below are linked to the original blog post and you can read or view (videos/webinars) more, on a wide variety of topics, 24/7/365.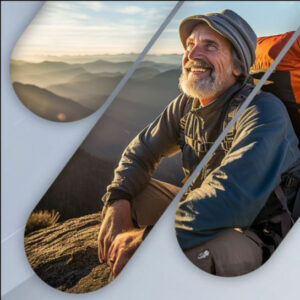 September 28, 2023
In the journey of retirement for business owners and medical practitioners, an M&A sale can be a transformative experience that leads them from the peak of their first mountain to the uncharted territory of the second.Read More
Chart
Each month we scour the interwebs to find and share with you a chart created by a third party that captures an important trend, in one quick-take visual. From time to time, you'll see our own research-backed charts appear here as well.
Thoughts
Thought leadership and third-party research on important topics in M&A.
Mega law firm Holland & Knight points to optimism and expansion in Private Equity (PE) deals helmed by the independent sponsor segment of PE. Independent sponsors are individuals or small organizations that pursue a target and then bring together a handful of investors (or a single investor) to provide the necessary funding for an acquisition.
Read more in their just-released "Independent Sponsors: Market Trends and Industry Insights."
Deals
Mergers and acquisitions advisory firm Align Business Advisory Services, has advised federal information technology contractor Advanced IT Concepts (AITC) on its sale to private equity firm FVLCRUM.
"It was a privilege to facilitate the acquisition of AITC," said Align CEO Dena Jalbert. "The company has a very exciting future in its work for the DoD, and FVLCRUM is an excellent partner to support its growth."
Click here to read more.