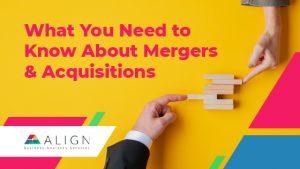 A general term in corporate finance, mergers, and acquisitions consolidates private companies or assets. The alliance of two businesses is often used as a strategic management plan allowing the organization to grow.
Mergers and acquisitions involve many crucial factors. These are legal, business, human resources, financial, and intellectual property issues. If this strategic move succeeds, it can dramatically enhance the value of the business.
Why do Companies Acquire Other Companies?
When two companies decide to consolidate their assets or organization, the goal is focused on growth. They want to gain a competitive advantage over their competitor, increase the value of their market share, or influence supply chains.
To successfully combine the two organizations, it is helpful to seek mergers and acquisitions advisory firms. Companies that are planning to buy, sell, or merge companies should understand all the processes involved to ensure a smooth transition.
What do Merger and Acquisition Firms Do?
The merger and acquisition of companies can help the business become more efficient, profitable, and powerful. Hence, in the business world, mergers and acquisitions advisory are frequent situations to improve business performance.
1. Acts as a Middleman
The role of an M&A firm is to guide clients who are in the process of consolidating their companies. They act as middlemen, either for the buyer or the seller.
They bring efficiency to the process, leveraging their experience over thousands of transitions to ensure the deal is closed fairly and timely
2. Can Get A Deal Closed
The biggest challenge with mergers and acquisitions is making sure these deals don't fail. These particular challenges are cited as the reasons why 50% of M&A transaction fails:
No motive during the acquisition
Targeting the wrong company
Essential stakeholders lose trust in the organization
Taking exogenous risks
Overpaying
With the guidance of M&A Firms, they can have a great impact on getting the deal closed. Their professional representation can help your organization find buyers that are willing to meet the value expectation of the company that is selling.
3. Provide Additional Services
Aside from acting as a middleman during mergers and acquisitions, some M&A firms provide additional services that are crucial to this financial event. These services are:
Post-close integration support
Advising on stock issuance and placement
Provide support for individual investment advisory
The process of M&A can be intimidating. M&A firms can help facilitate the process, making it easier for the clients when these decisions can seriously affect their businesses.
What are the Different Types of M&A Firms?
There's a variety of M&A firms that can help consolidate companies or assets. Depending on their area of focus, their approaches vary according to the needs of the client.
Advisory Firms
Advisory firms can provide clients with expert advice on all stages of mergers and acquisitions. They have a team of experts that can handle cross-industry or cross-border deals.
Mergers and advisory firms work on acquisition strategy, market the company to prospective buyers, and broker the transaction between the buyer and seller. The advisory firm will manage the entire process from the conception of the strategy all the way to the closing.
Investment Banks
Organizations involving huge amounts of capital are commonly handled by investment banks. They act as a financial broker by facilitating corporate reorganizations. The broker will manage the merger and acquisition from the start of negotiation until the deal is closed.
Investment banks will provide market intelligence information and prepare a list of prospective targets for acquisition. The banks will assess the organization's current valuation to gauge the price expectation and set negotiation terms.
Advisory firms and Investment Banks are very similar in their service offerings. However, Investment Banks traditionally work with large,enterprise organizations of $250 million or more in annual revenue or deal size. Advisory Firms' thresholds are usually much lower and flexible.
Law Firms
Companies that are thinking of expanding through M&A can seek advice from law firms that specialize in such transactions.
There are governing laws in different jurisdictions. The handling of its complexities requires specialized legal handling. Law firms are not engaged to manage the entire deal process and do not solicit buyers on behalf of selling entities. They serve as a key risk management partner to ensure the transition of assets is fair, transparent, and complete.
Partnering with Align for Your Merger and Acquisition Process
Looking for a company that has the knowledge and experience in handling mergers and acquisitions is challenging. By partnering with Align, you can be sure to work with an expert team well-versed in strategic service approach. We can help your organization generate significant enterprise value.
To learn more about our services, contact us for a consultation.